The summer families have been waiting for has arrived at Sudeley Castle and Gardens. With something on offer to delight family members of all ages, every day of the week until Tuesday 31 August, you'd struggle to find a more fun-packed day out this summer.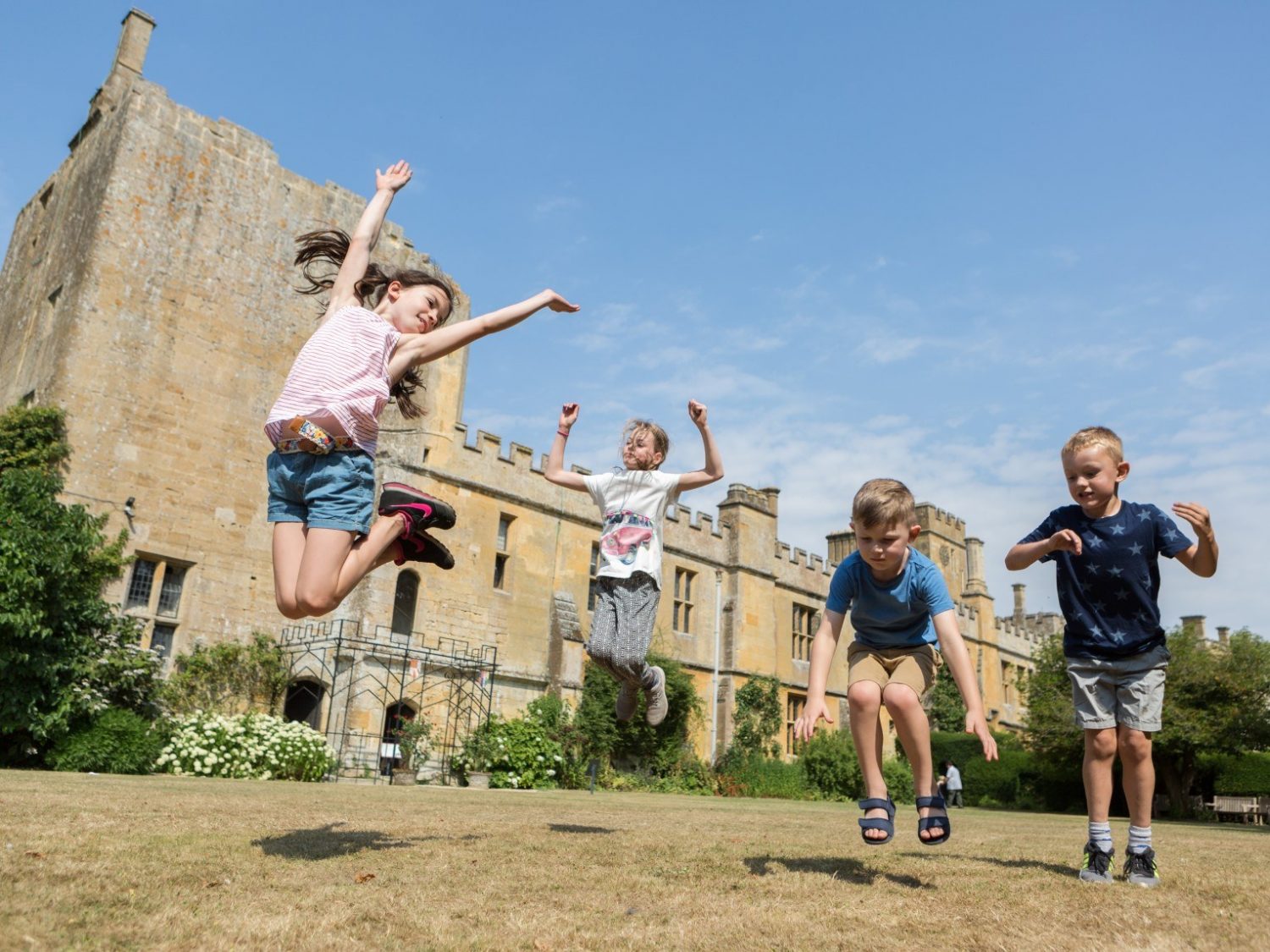 Younger visitors are invited to dress up in their finest fairy, pixie or adventure costumes and explore the magical Pixie Village, completing tasks for the tiny woodland people, and finding the tiny colourful homes and charming companions along an enchanting daily nature trail through the grounds.

While fans of fashion can marvel at 74 handmade doll costumes, which depict the change in ladies' dress from 1066 to the 1980s – including glorious gowns, dainty headdresses and neck ruffs, quaint tea dresses, swinging sixties' skirts, punk attire and 80s power dresses and puffball skirts.
Those in need of some serious belly laughs should visit on Wednesdays in August, when Professor Collywobbles will bring his unique form of music, storytelling, acting and slapstick, to recreate events from Sudeley's past – joined by his cheeky, comical pals Punch and Judy.
Fridays, meanwhile, are for animal lovers, with Trevor Hill Animal Encounters offering the chance to meet an array of furry and scaly friends, including snakes, meerkats and even an armadillo.
Also on Saturdays, Past-Times Living History will enthral audiences with its show, Katherine Parr and the Tudor Court. Visitors will be able to meet Henry VIII's sixth and final Queen and enjoy tales of Tudor life, learning everything from what they ate to how they dressed, and even learn a dance move or two!
General Manager, Shane Samarawikrema says: "We have pulled all the stops out to provide an unforgettable summer at Sudeley Castle in 2021. From animal encounters and historic re-enactments to themed trails, exhibitions and slapstick shows, the whole family can enjoy making memories in the safe surrounds of our beloved castle and gardens, soaking up history, culture and striking views of nature.
"Our glorious gardens, majestic castle rooms, and thrilling Adventure Playground will be open throughout the summer too, with lots of locally-sourced lunch options and ice-creams available from the Castle Pantry and Terrace Café."
Don't miss the resident Sudeley Kingfisher sculpture trail the recently refurbished Royal Sudeley 1000, Trials, Triumphs and Treasures exhibition in the west wing, or the chance to buy gifts and Sudeley souvenirs from the on-site shop before you go.
All of these unmissable activities are included in the standard admission price, tickets should be pre-booked to avoid disappointment.
Pixie Village

Fashion Dolls

Animal Encounters

Meet the Tudors

Professor Collywobbles Presents...
Want to visit Sudeley Castle? Tickets available here
Explore more
There is always something going on at Sudeley…