The gardens, playground, exhibitions, church, and Pantry are open with new safety measures in place. The private family rooms will stay closed for the duration of the 2020 season (Library, Morning Room, Chandos Bedroom and Katherine Parr Anteroom).

Face Coverings are required to be worn by all visitors (excluding children under 11 and those who are exempt) when inside any building including the Visitor Centre, Gift Shop, Pantry and Exhibitions. We appreciate your support in helping us all to stay safe and well throughout these times.
New measures in place to keep visitors and staff safe:
Restricting daily visitor numbers
Implemented arrival time slots
Using a one-way route to enable social distancing
Providing additional cleaning of facilities and several hand sanitising stations
Operating a cashless system
Screens have been placed on all service counters
We will not be handing out maps on-site, but a one-way route will be explained on arrival, with new signage to highlight this

What we ask of you in return:
Pre-book tickets online, and have these displayed ready on phones on arrival
Arrive for your selected arrival time slot (visitors can stay on site all day once admitted)
Provide your phone number when booking tickets. We will need this to pass on to NHS Track & Trace should an outbreak occur
Keep two metres away from other visitors
Face coverings are essential in the Exhibitions, Church and Gift Shop
Follow the one-way system throughout the grounds and exhibitions
Wash your hands for 20 seconds after using facilities
Use hand sanitiser dispensers at every opportunity
Children under 12 must always be accompanied and supervised by an adult and encouraged to adhere to social distancing
Do not visit if you or anyone in your party are unwell or may be suffering with any symptoms of COVID-19
Open daily until Sunday 1 November 2020
Open from 10:45am
Visitors are required to choose an arrival time when booking
Last admission is at 3pm or when full capacity is reached
Exhibitions close at 4pm, with the gardens and playground closing at 5pm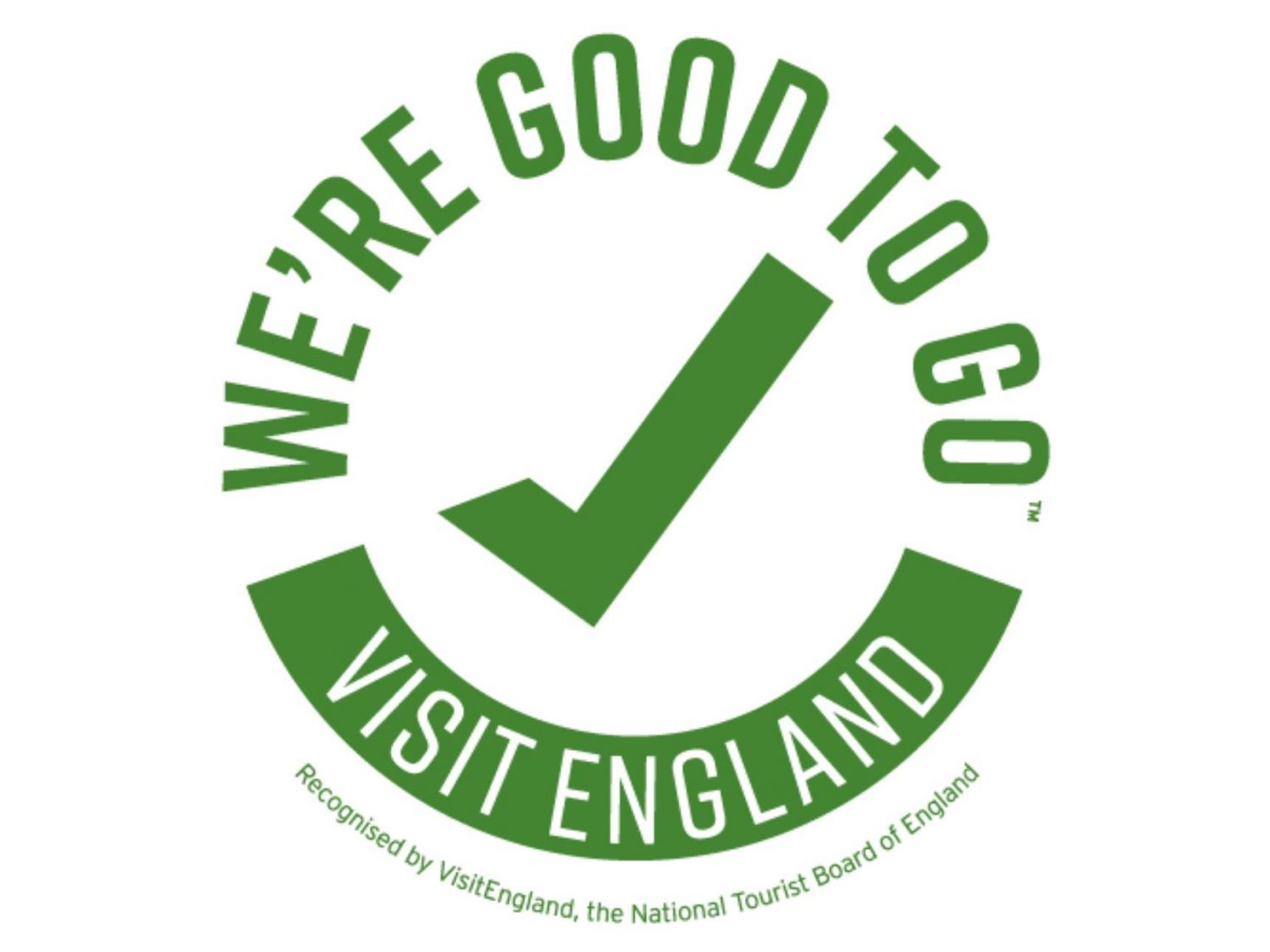 All tickets must be purchased online. This also applies to free tickets for members and infants.
We have removed our 24 hour ticket limit so tickets can be purchased on the day.
We have reduced our ticket price to reflect the closure of the private family rooms as follows:

Adult - £12
Child - £5
Family (2 adults, 2 children) - £30

We have a limited number of tickets available daily in order to maintain social distancing and therefore all visitors are required to book tickets online
Visitors are required to choose an arrival time when booking. Once in the grounds, you can stay until closing
Carers, Historic Houses Association Members, and Blue Light Card Holders receive free entry but still need to book their free admission tickets online by selecting the 'Partner offer or Complimentary Ticket' option. Membership cards will need to be shown on arrival, with admission ticket to gain entry

Please note that the upper floors of the castle exhibition areas are unsuitable for wheelchair users or those with mobility difficulties. View our full Access Information here

Cottage bookings – information on how to redeem your free castle entry will be available in your cottage on arrival. No online pre-booking is required
Regrettably, all other discounts including Gardener's World 2-4-1 are irredeemable for the rest of the 2020 season
We regret that dogs are not allowed in the castle grounds or gardens - including the children's play area - apart from registered assistance dogs. Dogs are welcome at the Visitor Centre and Pantry.
To comply with the Government's Track and Trace programme, we will keep everyone's contact details for 21 days
Sudeley Castle Membership:
We have extended all existing 2020 memberships automatically until the end of our 2021 season. We thank all our members for their patience whilst we have been closed. Any new memberships purchased for the remainder of this year, will also be valid until the end of our 2021 season.
All Sudeley Castle members are still required to book their visit online so we can manage our daily visitor numbers to enable social distancing. Members can select the 'Sudeley Castle Members' option to reserve their tickets. Please select a ticket for each member visiting. E.g. if you have a family membership, you should select up to four tickets if you are all attending. On arrival, your ticket confirmation plus membership card will be required for entry.

Memberships cards will also need to be presented on arrival so please ensure you bring these with you. If you have lost your membership card, call our Visitor Centre on 01242 604244 or email vctc@sudeley.org.uk before your visit.

Membership Fair Use Policy
Please respect this policy so we can manage our capacity limits as fair as possible and ensure all members have an equal opportunity to enjoy the rest of the season.

Block bookings are discouraged
Only book tickets for dates you will be attending
Membership cards will be checked on arrival and cross referenced to online bookings
Any members not attending dates booked will be contacted and future bookings will be cancelled
The Adventure Playground is open in line with Government guidelines, and the local council.
There is a hand sanitiser station at the Playground entrance that we encourage all visitors to use on entering and exiting the area. The Playground is a high contact area and visitors should consider this when deciding whether to use it. Social distancing should be adhered to where possible and we will manage capacity numbers if necessary. We kindly ask visitors to be patient and considerate of others while using the play areas.
We will be thoroughly cleaning the playground daily but also actively encourage visitors to bring their own wipes and follow guidance to keep the playground areas clean and enjoyable.
To reduce contact points within the playground area, we have removed litter bins and ask all visitors to use the large commercial bin near the Visitor Centre.
There are a limited number of benches available, so we advise visitors to bring their own picnic blankets to use on grass areas. All picnic benches in the Adventure Playground and around the gardens have been spaced at least 2 meters apart, we ask visitors to not move the benches from their position. Benches will be cleaned daily and we ask visitors to clean the benches before and after using them to help keep a safe environment.
Entrance, Exhibitions & Tours:
To allow a one-way route, our admissions entrance is via the side of the Visitor Centre, and not through the shop. This is sign-posted on arrival.
To enter the Exhibitions, visitors should follow the signage to the castle. Our regular entrance via Mulberry Lawn has been closed.
The route through the exhibitions is one-way only. Visitors should keep to the 2 metre social distancing throughout the exhibitions. This route involves staircases and is therefore unsuitable for pushchairs and those with mobility issues. These visitors should follow the Garden and Church route as signposted. It is essential for visitors to wear face coverings whilst in the exhibition area of the castle.
Guided tours through the closed family rooms are available every Tuesday and Thursday throughout October only. Only 4 visitors permitted per tour. Tickets must be pre-booked.
Every Tuesday and Thursday this October, visitors can explore the Castle Rooms with an expert guide
The Pantry is open daily for refreshments including sandwiches, cakes and drinks.
A social distancing queue will be in place with limited seating available, including undercover seating. These tables will be cleaned frequently with signage to show when a table is ready for use. The Pantry will be accepting card payments only.

The on-site restaurant is currently closed.
Unfortunately we are unable to offer Afternoon Tea for the remainder of our 2020 season. Any Afternoon Tea gift vouchers yet to be redeemed, are valid until the end of our 2021 season.

All toilets on-site are open to visitors, these are within the Visitor Centre and Castle. Additional cleaning procedures are in place and to ensure a safer environment we ask all visitors to observe social distancing and hand washing procedures, and wear face coverings.
Gift Vouchers and Afternoon Tea:
All admission gift vouchers not yet redeemed, will be valid until the end of our 2021 season. Gift voucher recipients should book their admission ticket by selecting the 'Partner offer or Complimentary Ticket' option online and showing their gift voucher on arrival.
Unfortunately we are unable to offer Afternoon Tea for the remainder of our 2020 season. Any Afternoon Tea gift vouchers yet to be redeemed, are valid until the end of our 2021 season. We will not be selling new Afternoon Tea vouchers until we are able to open bookings.
The Gift Shop can be accessed on exiting the Castle with a one-way route. It is essential for visitors to wear face coverings within the Gift Shop whilst browsing and only pick up items they plan on purchasing. The gift shop accepts card only.

In accordance with the current Government guidelines regarding social distancing measures, we cannot allow group bookings to take place for 2020. We will provide information for 2021 group bookings in due course so please re-visit our group bookings page or enquire online and our team will respond when this information is available.
Further enquiries can be sent to our team via our online contact form or via enquiries@sudeley.org.uk and a member of staff will be in touch as soon as possible. Please bear with as we endeavour to work through requests during these unprecedented times.
Explore more
There is always something going on at Sudeley…