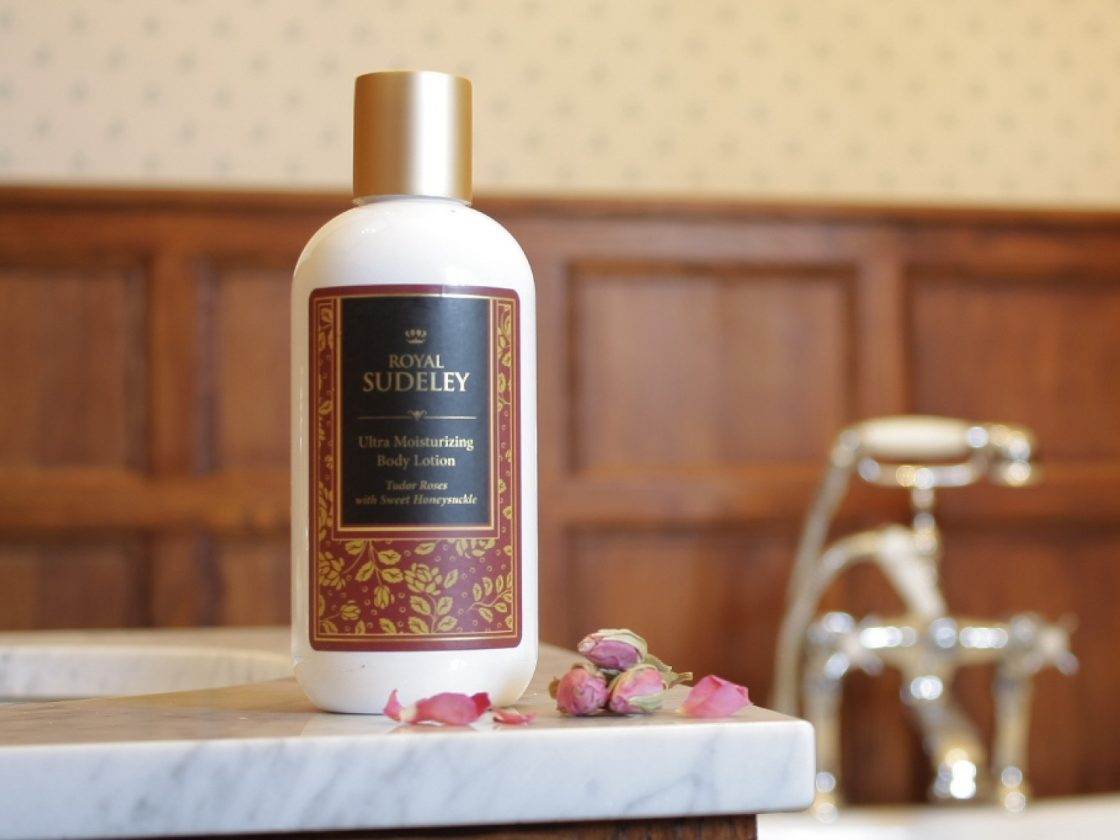 This Royal Sudeley collection of products has been created for you by Sudeley Castle using original family owner formulas, celebrating its great history and former royal residents.

This rich, nourishing moisturiser is made with plant derived, natural ingredients enhanced with essential oils and fragrances known for their aromatherapy benefits.
Tudor Roses Essence is a sensual combination of old-world roses with soft notes from the Tudor archives such as violet, amber and honeysuckle.
Ingredients: Organic Aloe Vera, Proprietary Emollient Concentrate, Organic Lavender, Ginger, Papaya and Organic Green Tea, Noni, Avocado Oil, Organic Jojoba Oil, Kukui Nut Oil, Macadamia Nut Oil, Essential Oil Blend.
Explore more
There is always something going on at Sudeley…