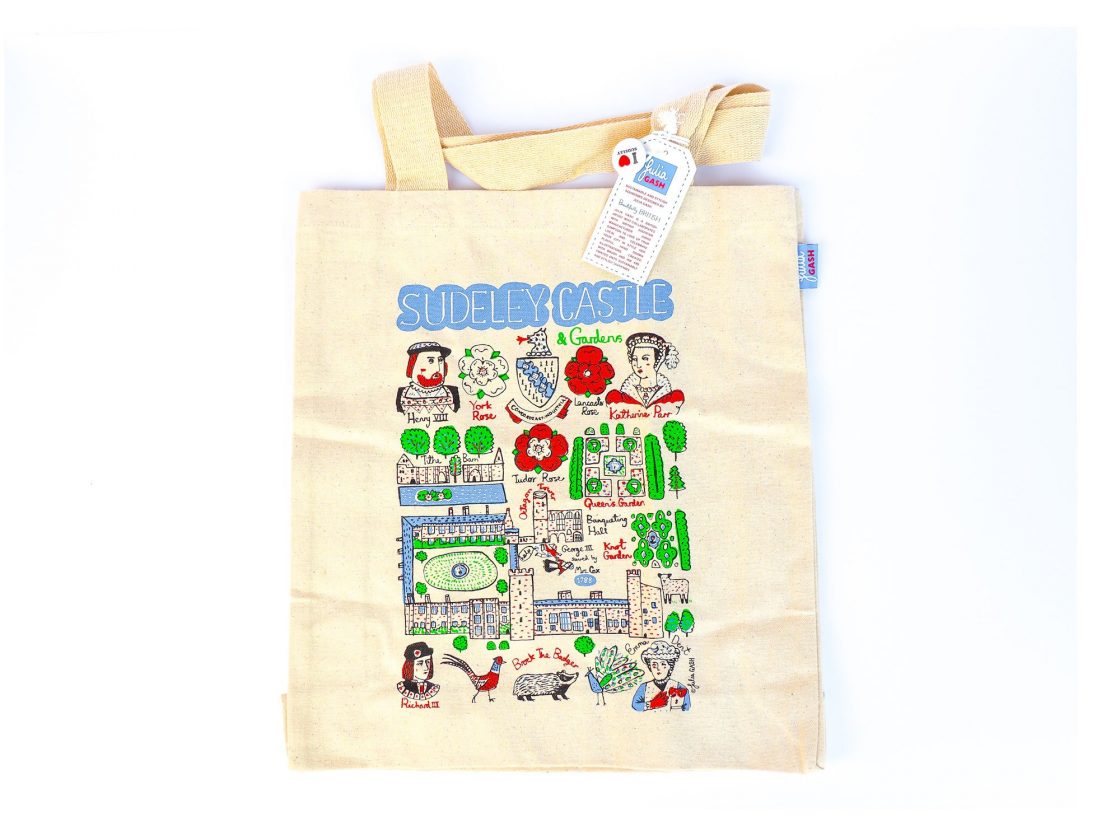 Large natural coloured, 100% cotton heavyweight tote bag with gusset designed by British artist Julia Gash for Sudeley Castle. Comes with a 25mm button bade on handle.
This hand drawn design incorporates all the key elements of Sudeley's history and grounds in a quirky and stylish format for a unique accessory.
Portrait, 100% cotton bag. Size W37 X H42 X D11cm. Fair trade certified factory, printed with ecological ink.
Explore more
There is always something going on at Sudeley…