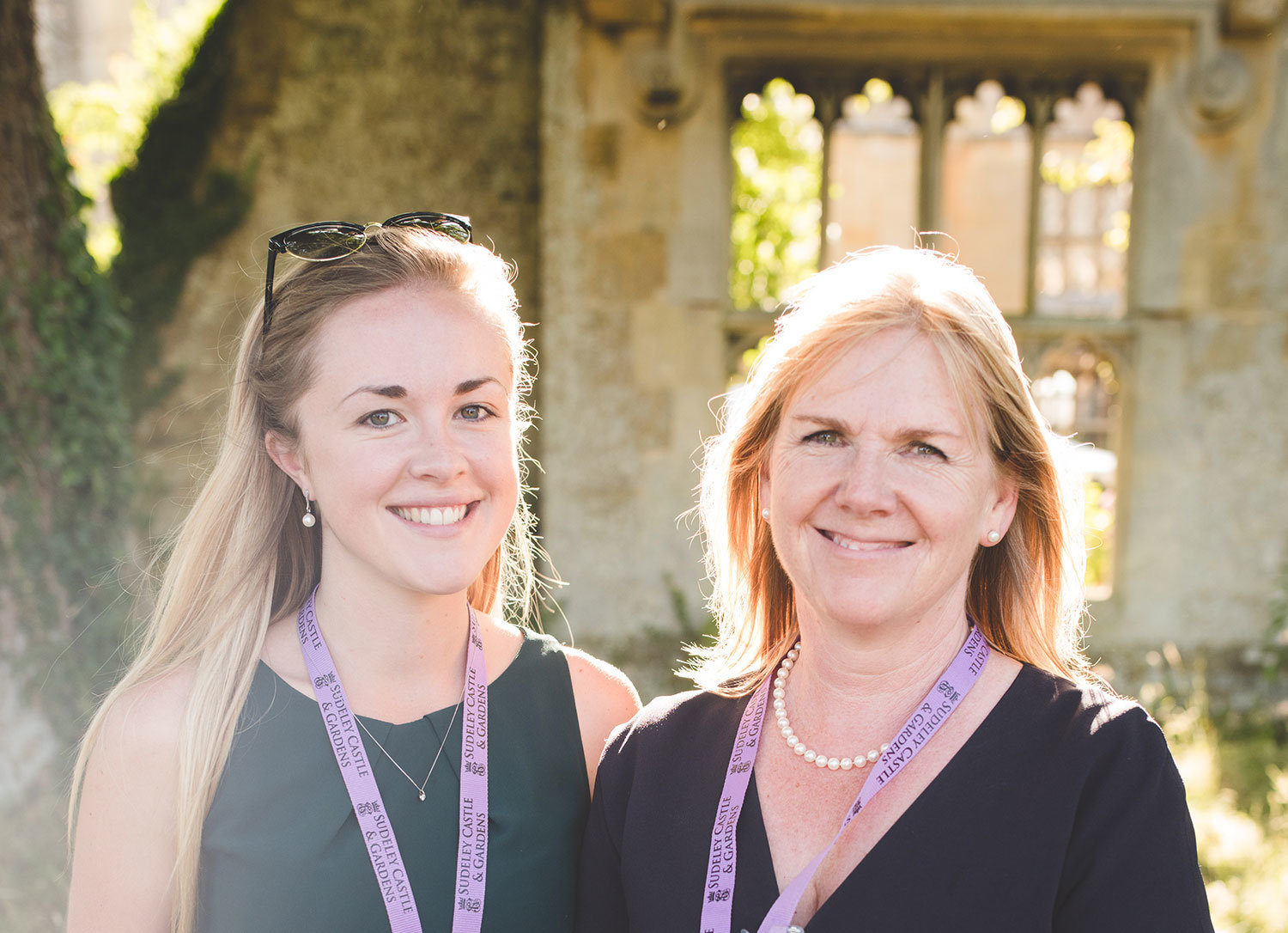 My career has been spent within the creative and event sectors. As a Director of a design company in London and working with global brands I learnt about understanding what a client wants, circumnavigating hiccups and delivering a fantastic solution.
Taking a career change after children, I worked within Cambridge University to devise and deliver events within Cambridge and around the world.
Working at Sudeley Castle is an absolute joy and brings my expertise together. Being in this beautiful environment, meeting couples and their families at such a lovely stage of their lives and helping them realise a dream is incredibly fulfilling. Going the extra mile does pay off when on the wedding day we see the couple so happy.
When I am not at Sudeley I adore my loved ones, riding my beautiful dapple-grey mare, baking and gardening. There's just never enough time!
Becoming an event planner is something I've always dreamed of doing. I began my career at Sudeley in September 2017 and it's been the most rewarding, challenging and exciting time creating beautiful weddings and events.
My favourite event has been a corporate Christmas party with a Narnia theme, from snow machines to a walkthrough wardrobe, acrobats to ice sculptures it was a fantastic event.
I also assist couples with the organisation of their wedding. My passion for wedding organising grows with each couple I get the pleasure of working with. Weddings should be as unique as each couple and the feeling you get after a wedding knowing that you helped turn a dream into a reality is amazing.
Aside from creating events and weddings, there's nothing I love more than playing sports and being outdoors especially taking the dogs for a walk. I grew up on a family farm and still help when I can.
Explore more
There is always something going on at Sudeley…