Sudeley Castle marks Armistice Day centenary
The red hue of more than 150 illuminated spheres lit the lawns surrounding Sudeley Castle to mark the centenary of the end of the First World War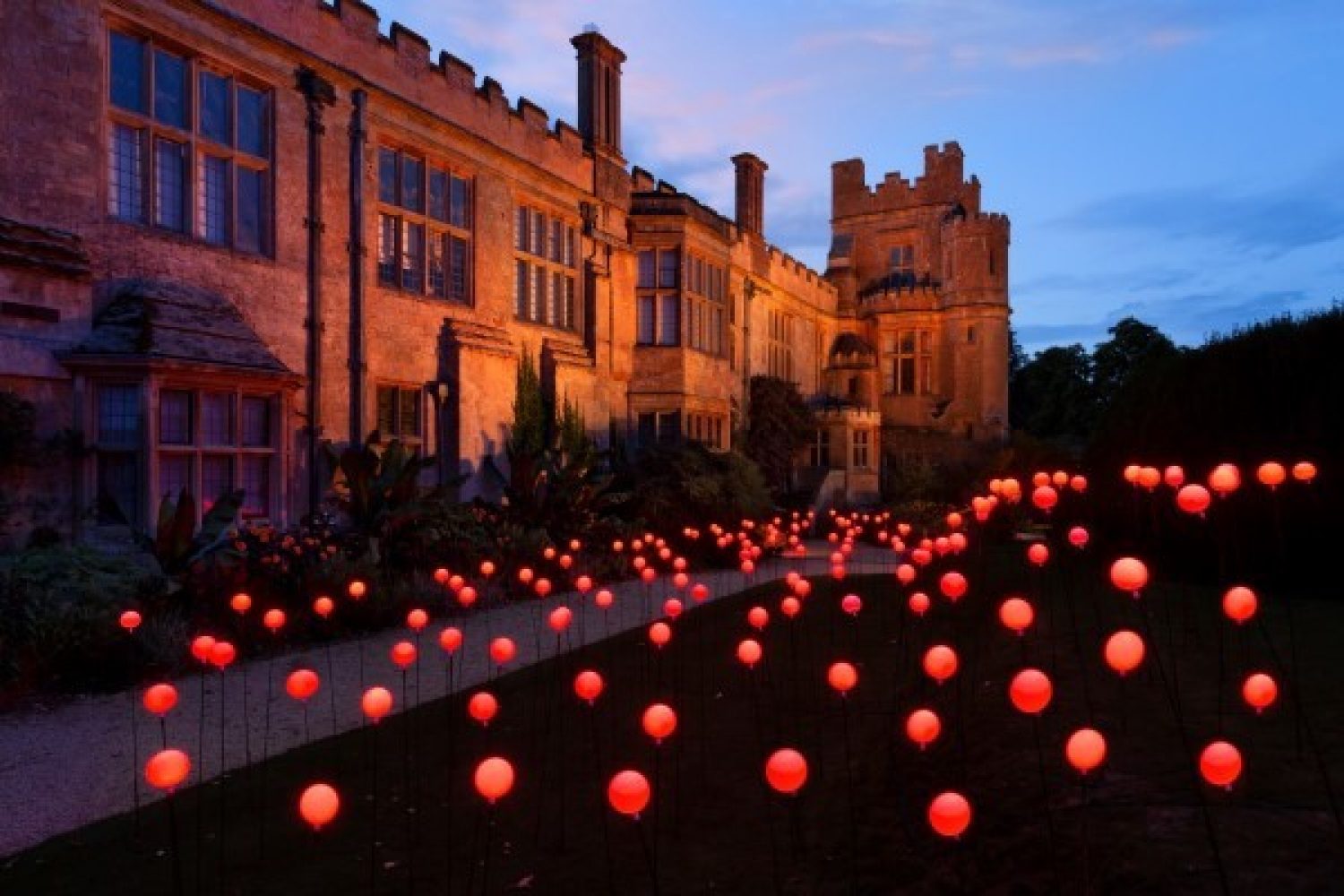 The poignant, temporary art installation was entitled 'At the going down of the sun…', which is taken from Laurence Binyon's WWI poem 'For the Fallen'.
A much larger version of the art work can be seen by the public at Sudeley Castle's Spectacle of Light event next month (December).
It has been created by Gloucestershire-based, award-winning international art and design company, 'Squidsoup'. Anthony Rowe, the creative designer behind the installation, said: "We are delighted to have the opportunity of showcasing our work in the gardens at Sudeley Castle, one of the region's finest landmarks, next month."
Nic Beeby, the Spectacle of Light's producer added: "It is a moving and thought-provoking piece, made all the more poignant against the stillness of the castle as dusk. For the Spectacle of Light we will be presenting it on a much larger scale, with more than 850 spheres covering a whole area adjacent to Sudeley Castle's chapel. It promises to be a breath-taking display that we hope will be enjoyed by everyone who visits in December."
This will be the second year that Squidsoup have created a stunning light installation as part of Sudeley Castle's Spectacle of Light.
The Spectacle, which takes place on selected dates from December 8-30, will see the historic castle and gardens transformed by magical illuminated displays as darkness falls on the Cotswold Hills.
Visitors to the dazzling event will also be able to follow the White Rabbit and meet some of the popular characters from Alice's Adventures in Wonderland. Other highlights will include a wonderful tree of wishes, meteors, Moroccan lanterns and much more.

Explore more
There is always something going on at Sudeley…