Sudeley Castle – the 'most romantic place in the Cotswolds'
Your wedding day should be as unique as you, and that means finding a venue that rises spectacularly to the occasion. Tucked into the gently rolling landscape of the Cotswold hills lies Sudeley Castle. A living, breathing castle and family home that tells the story of more than 1,000 years of history. Where kings and queens once walked, and where you can say your I do's.
Here, amongst 1,200 beautiful acres, against a breathtaking background of dreamy, romantic ruins and spectacular gardens, you can weave your own story into the long and rich history of Sudeley Castle.
High demand and limited availability mean we only accommodate a select few weddings each year. A Sudeley Castle wedding is a truly bespoke celebration, and our preferred partners offer exceptionally personal levels of service. We have many years of expertise in curating fairy-tale weddings and will listen and advise, ensuring your wedding day is everything you have ever dreamed of…and more.
If you dream of a lavish and unforgettable occasion, something gorgeous and glamorous or intimate and private, here at Sudeley we can turn your daydreams into reality. Scattered around the beautiful grounds and within the castle walls are some of the most glorious settings imaginable. The beauty and uniqueness of Sudeley Castle makes it the most idyllic of Cotswold wedding venues, and a truly memorable place for your very special day.
Photo by Rob Tarren

Photo By The Curries

Photo By Abul Photography

Photo by Dan Morris

Photo By Sophie May Photo

Photo By Adam Beale

Photo By Gemma Gaskin

Photo By Jacob & Pauline Photography

Photo By Oobaloos Photography
Throughout the magnificent grounds and gardens are myriad options where your wedding can take place. The photo opportunities are equally as impressive. From dramatic castle ruins to romantic rose arbours and secret gardens, the choices for your picture-perfect moments are endless.
If you are planning on a larger celebration then a marquee can be erected on the beautiful North Lawn, overlooking the impossibly romantic ruins of the Tithe Barn. The North Lawn sits on the private side of the castle, making this a most exclusive spot to celebrate your wedding.
Orangery and The Old Coach House
The impressive Orangery and historic Old Coach House offer a flexible and versatile space which can accommodate up to 150 guests in style, with spacious dining and celebration areas. The elegant glass structure is filled with light and is a timeless blank canvas that is yours to transform into your dream venue. The sublime views from the Orangery of the castle and across the terrace to the rolling Cotswold Hills beyond make for a truly unforgettable backdrop.
The Old Coach House is steeped in history, perfect for dancing the night away or dining within the castle walls. We can accommodate 80-100 guests in the Old Coach House, depending on your plans.
@cristinailaophoto

@cristinailaophoto

Jade Touron

Jade Touron

@cristinailaophoto

@cristinailaophoto

@cristinailaophoto

Pink Elephant

Adam Beale
Sudeley Castle offers blessings and civil ceremonies in magical locations including our ancient 15th-century chapel, stunning gardens, and the private family library.

Photo by Joel Davies

Photo by Sophie May Photo

Photo by Gemma Gaskin

Photo by Oobaloos Photography

Photo by The Curries

Photo by Chris Boulton

Photo by Pink Elephant Photography

Photo by Abul Photography

Photo by Abul Photography

Photo by Abul Photography
St Mary's Church has been beautifully refurbished and creates an enchanting atmosphere in which to celebrate your marriage and reaffirm your vows in a traditional setting. The chapel lies in the heart of the gardens and can accommodate up to 130 guests.
Within the privacy of the castle, the Dent-Brocklehurst family library is available for civil ceremonies. Filled with antiques, fine art, tapestry, and an extensive collection of rare books, this is a unique and exclusive location. Available for a maximum of 50 people, it is the perfect setting for an intimate and bespoke occasion. Should you have any budding pianists among your guests, we have a baby grand piano available.
If you're dreaming of an open-air wedding, then Sudeley Castle has several glorious settings where you can make your vows. The Haha offers beautiful views into the rose garden with the castle as your backdrop and the ancient ruins of the old Tithe Barn make for a memorable location with stunning photos.
To find out more about availability and pricing, please contact us at events@sudeley.org.uk
We invite you to come and see for yourself just what a special place Sudeley Castle is and what a memorable setting it is for the best day of your life.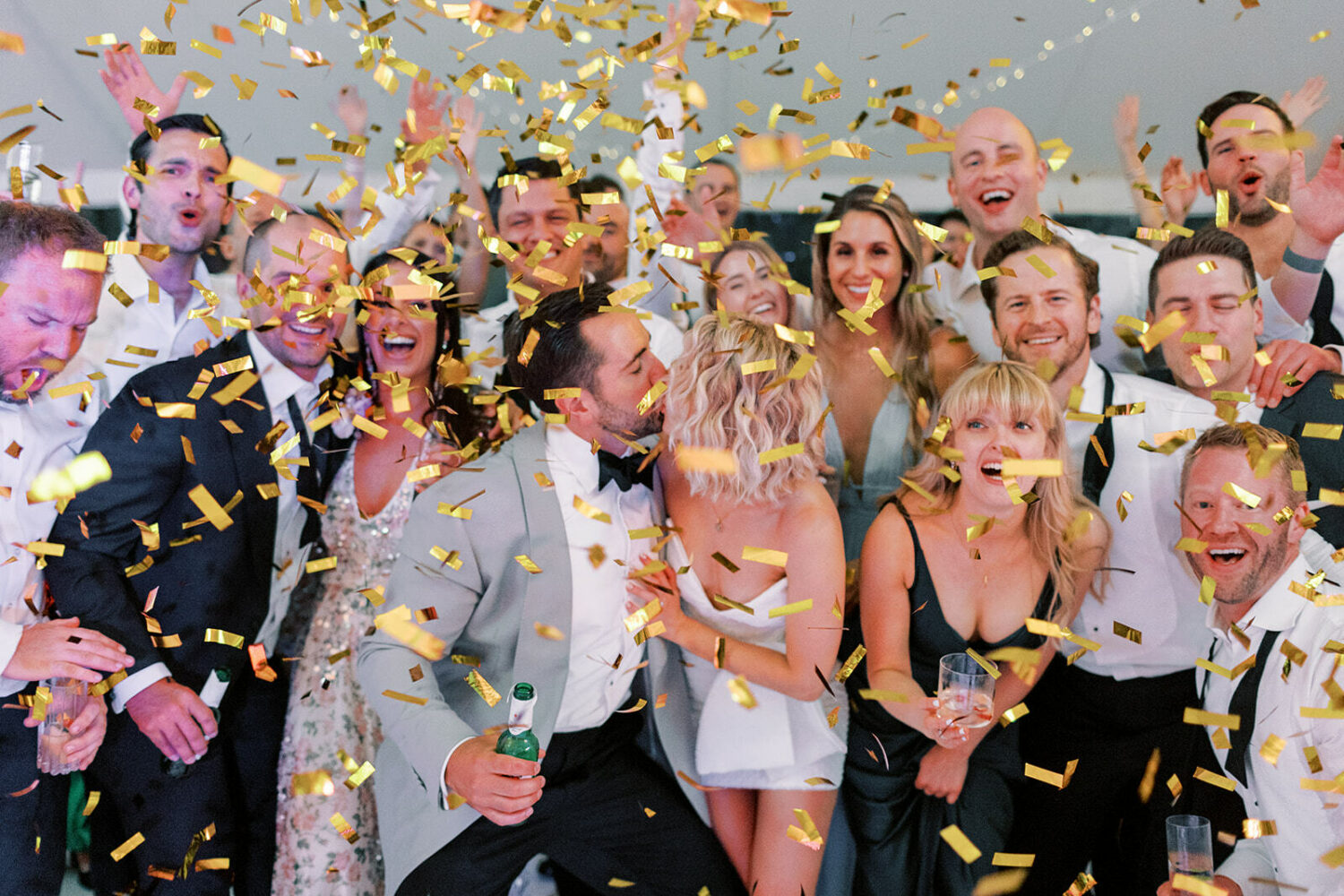 To find out about our availability and pricing please email us at events@sudeley.org.uk.

We can not wait to hear from you and invite you to Sudeley Castle for a viewing.
Explore more
There is always something going on at Sudeley…