A giant hedgehog will become the star of the show this Easter.
Sudeley Castle is revealing the newest addition to its wildlife trail, a giant seven by three-foot hedgehog, available for the public to see from Saturday 9th April.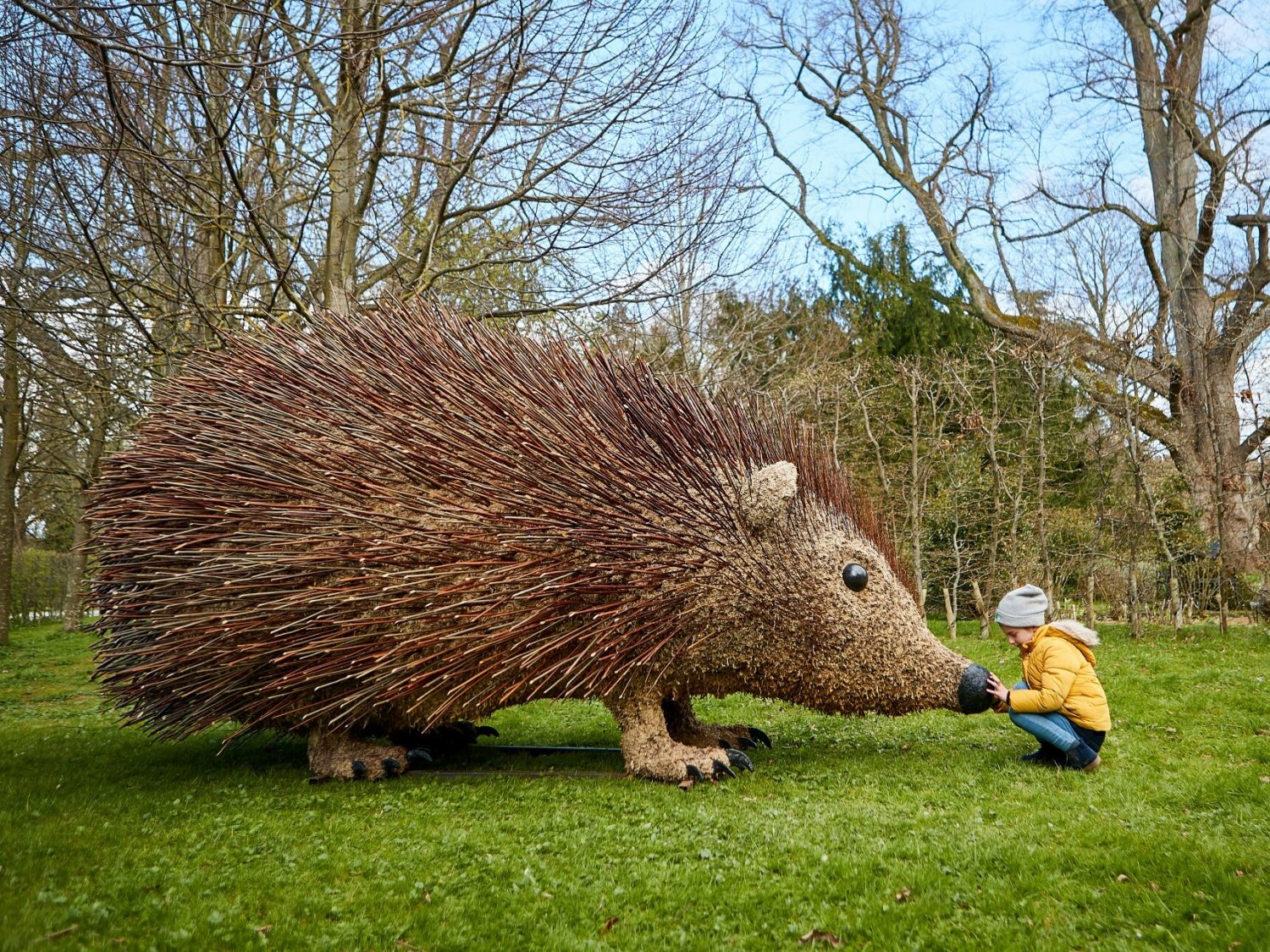 The 'Sudeley Sculpture Safari' contains over 30 spectacular life-sized animal sculptures and ends with 'the elephant in the room' – a giant hedgehog – who tells the story of Britain's hedgehogs and many other native species whose recovery visitors can help.
The hedgehog is handcrafted from willow and living plants and is the size of an adolescent elephant. It joins a procession of over 30 naturally made sculptures, including elephants, camels, rhinoceros, hippopotamus, orangutans, and even a whale. Just in time for Easter, visitors will also spot polar bears on an iceberg and zebras inspecting a zebra crossing within the castle's grounds.
The giant resident hedgehog arrives in response to a new report by two leading wildlife charities that found that Britain's hedgehog population has declined by up to 75% in rural areas*.
As well as exploring the sculptures in the castle's grounds and gardens, visitors of all ages will also be able to learn how they can help hedgehogs thrive too.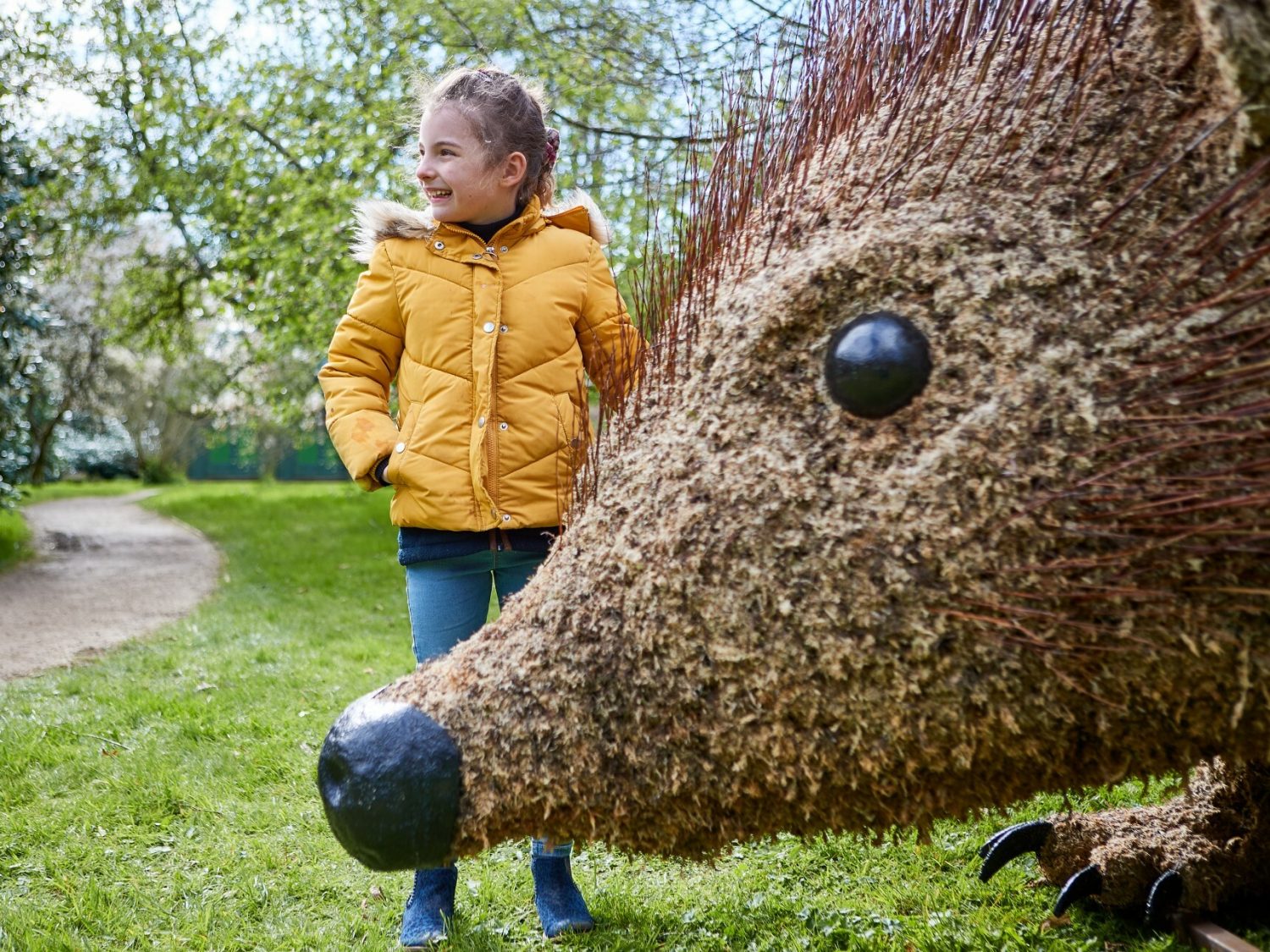 The hedgehog sculpture was created by British artist Steve Manning and took eight weeks to complete. It will need to be watered daily due to the living materials from which it has been crafted.
CoExistence at Sudeley Castle is a creative expression of the castle's commitment to conservation. Sudeley Castle has partnered with Gloucestershire Wildlife Trust (GWT) and Winchcombe Green Town to create a hedgehog highway, install swift bird boxes and plant trees to create new habitats for nature.

Located in the heart of the picturesque Cotswolds, Sudeley Castle is home to fascinating treasures from ancient Rome to the present day. Owned by and the home of Elizabeth, Lady Ashcombe, the castle is surrounded by a breath-taking 1,200-acre estate with 10 award-winning gardens. It is also the only private castle in England to have had a queen laid to rest - Katherine Parr, the last of Henry VIII's six wives.
Elizabeth, Lady Ashcombe Chatelaine of Sudeley Castle, said:
"We've saved the best till last! This giant hedgehog is the final encounter in the 'Sudeley Sculpture Safari' and aims to bring a smile to our visitors' faces whilst drawing attention to the decline in our dear native species. Sudeley may be best known for its historic treasures but through this creative exhibition we can play a positive role in the biggest challenges of our present day: climate change and the decline in nature."
Want to visit Sudeley Castle? Tickets available here
Explore more
There is always something going on at Sudeley…