In the early hours of Sunday 8th September, Sudeley Castle & Gardens, the home of Lady Ashcombe and her family was broken into and a number of items and objects were stolen.
While the monetary value of the objects varies, their historical and cultural significance is priceless. They also hold irreplaceable sentimental value for everyone at the Castle and Lady Ashcombe is deeply saddened by the incident.
The items, known as the Alice Keppel collection formed part of the Castle's acclaimed Exhibition, Royal Sudeley 1,000, Trials, Triumphs and Treasures. The collection was created by Lady Ashcombe's husband, the late Lord Ashcombe, whose grandmother was Alice Keppel.
The insurer of Sudeley Castle is prepared to offer a reward of £10,000 for the return of the following collection of items, which were stolen from Sudeley Castle on Sunday 8 September 2019:


Circular three-colour gold snuff-box;

Gold enamel and jewelled presentation snuff box;
Rectangular cigarette case;
Rectangular gold snuff box;
Russian parcel-guilt preserve jar;
Two Russian silver spirit pots;
Enamel & rose gold fob watch by Cartier; and
Gold cigarette case by Faberge.
Please get in touch with Gloucestershire Constabulary, if you have any information, which might help us to recover these items on 101 quoting incident 110 of 8 September.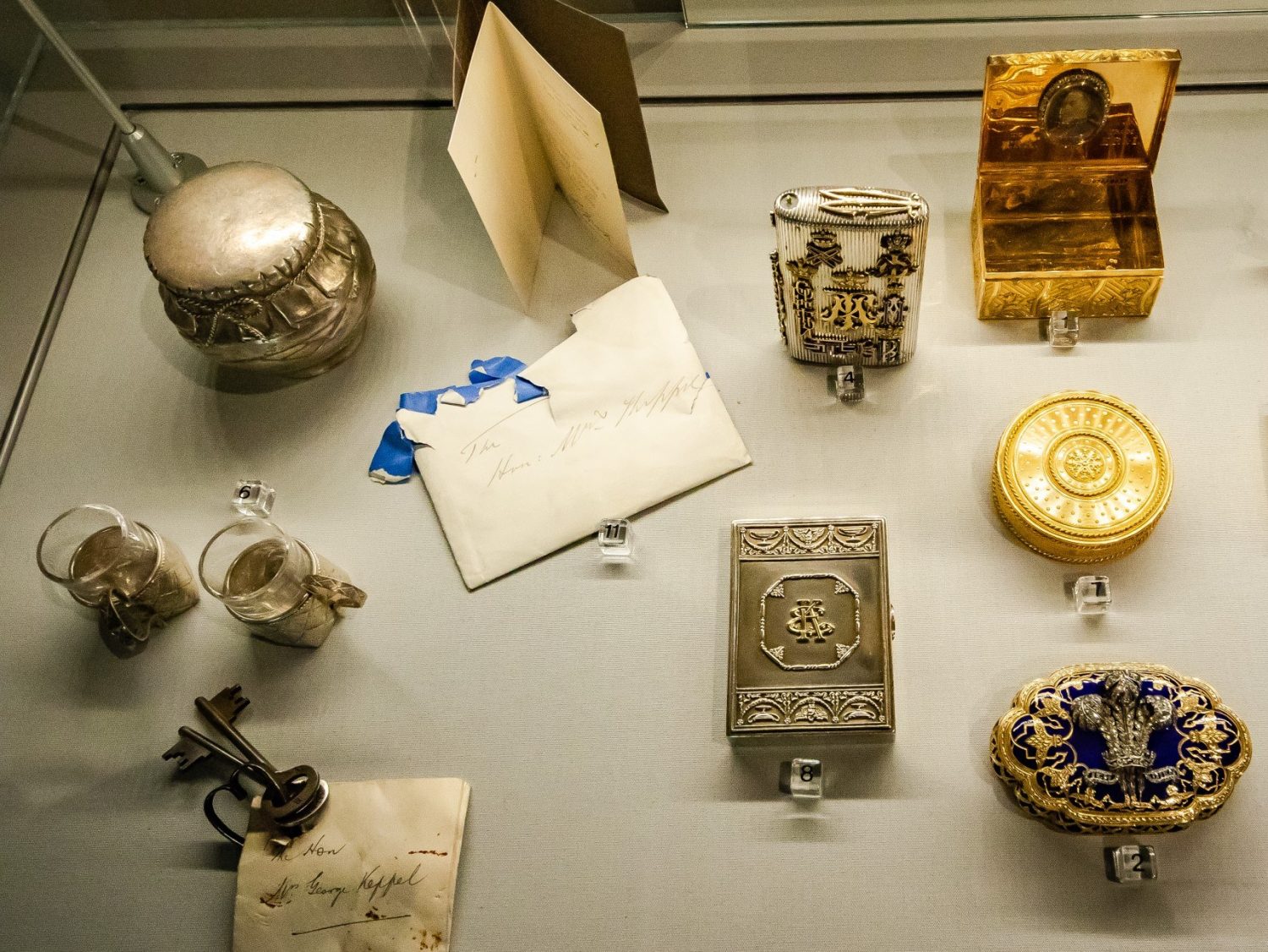 Full insurer conditions apply to the reward:
The reward is being offered strictly on the basis that the entire collection of items listed above is returned to Sudeley Castle and that all of the items in the collection are returned in their original, undamaged, condition.
The insurer of Sudeley Castle does, however, reserve the right to pay the reward if only part of the collection is returned in an undamaged condition, or where the entire collection is returned but some of the items in the entire collection are damaged in any way. Payment of the reward in these circumstances is at the sole discretion of Sudeley Castle's insurer which will be under no obligation to pay the reward and whose decision will be final.
Reward enquiries should be directed to Sudeley on enquiries@sudeley.org.uk.

Explore more
There is always something going on at Sudeley…