Fascinated by history? Got a bit of an adventurous streak? This half term, we'll be joined by a team of real archaeologists from DigVentures, and they need your help to unearth the remains of a long-lost Tudor garden at Sudeley Castle.
Sudeley Castle was one of the Tudors' most beloved palaces, and often housed those closest to the crown. It's where Anne Boleyn stayed with Henry VIII while he made his decision to dissolve the monasteries, and where Katherine Parr, Henry's last wife, later lived after he died.
But there's something else buried in the castle grounds…
DigVentures have found the remains of a 500-year-old garden. There are pieces of Tudor pottery, scatterings of animal bones, and evidence of elaborate water features.
They think these are the remains of a huge garden built for Katherine Parr, the widowed Queen of England, by her new husband Thomas Seymour. Their mission is to collect as many archaeological clues as possible, and use them as evidence to figure out if the rumours are true!
Come along and join the DigVentures team on a real, live archaeological dig. Their friendly team will guide your search for evidence, and help you piece together the evidence as you try to solve a real archaeological mystery…
Morning session: 10am-12pm
Afternoon Session: 2pm-4pm
Suitable for families with children aged 6-12, maximum of one adult and two children per booking. Bookings must be made through the DigVentures website, use code DIGSUDELEY22 for a 10% discount!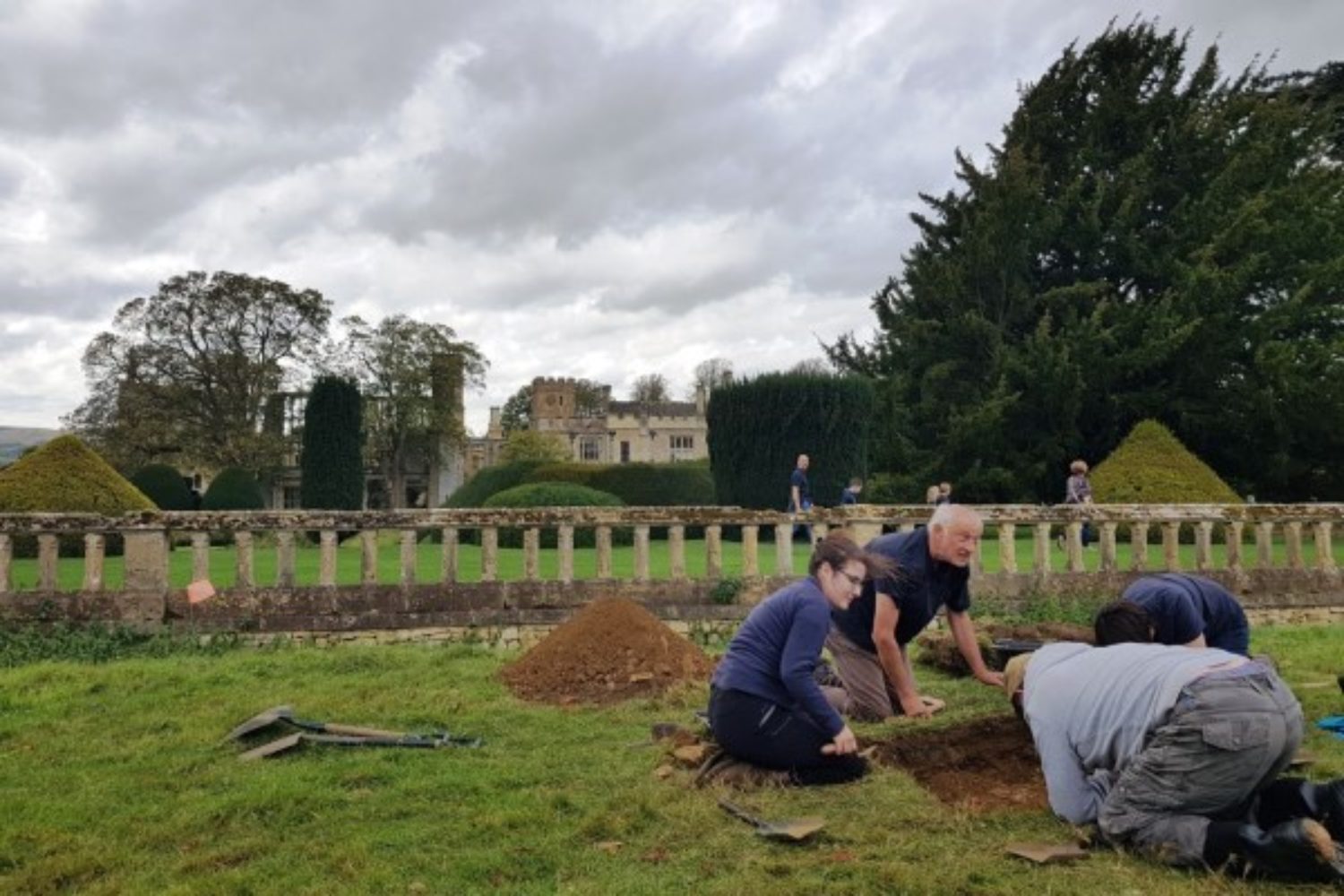 Explore more
There is always something going on at Sudeley…