Virtual Tour – Dig the Tudors at Sudeley Castle
Sudeley Castle is one of the Tudors most beloved palaces. It's famous for being the place where Katherine Parr is buried, where Elizabeth I came to celebrate the anniversary of her victory over the Spanish Armada, and where Anne Boleyn stayed with Henry VIII when he decided to begin the dissolution of the monasteries. But there is even more history waiting to be discovered in the castle grounds...
Last October, archaeologists from DigVentures may have unearthed Thomas Seymour's wedding gift to Katherine Parr: an elaborate Tudor garden.
This year they're returning to continue the investigation What did the people of the past leave behind? What clues will the archaeologists recover? And what will we discover about the lives of Sudeley Castle's Tudor residents?
Join us for this live virtual tour, and you will get to:
Go 'behind the scenes' on the dig
Follow one of our archaeologists around the castle grounds
See the latest discoveries
Meet the archaeologists, and ask questions!
This event is suitable for adults and families of all ages. If you love history, are curious about archaeology, or would simply love to get a behind-the-scenes glimpse of this stunning Tudor palace, then come along to see the Tudors being uncovered live on your screen!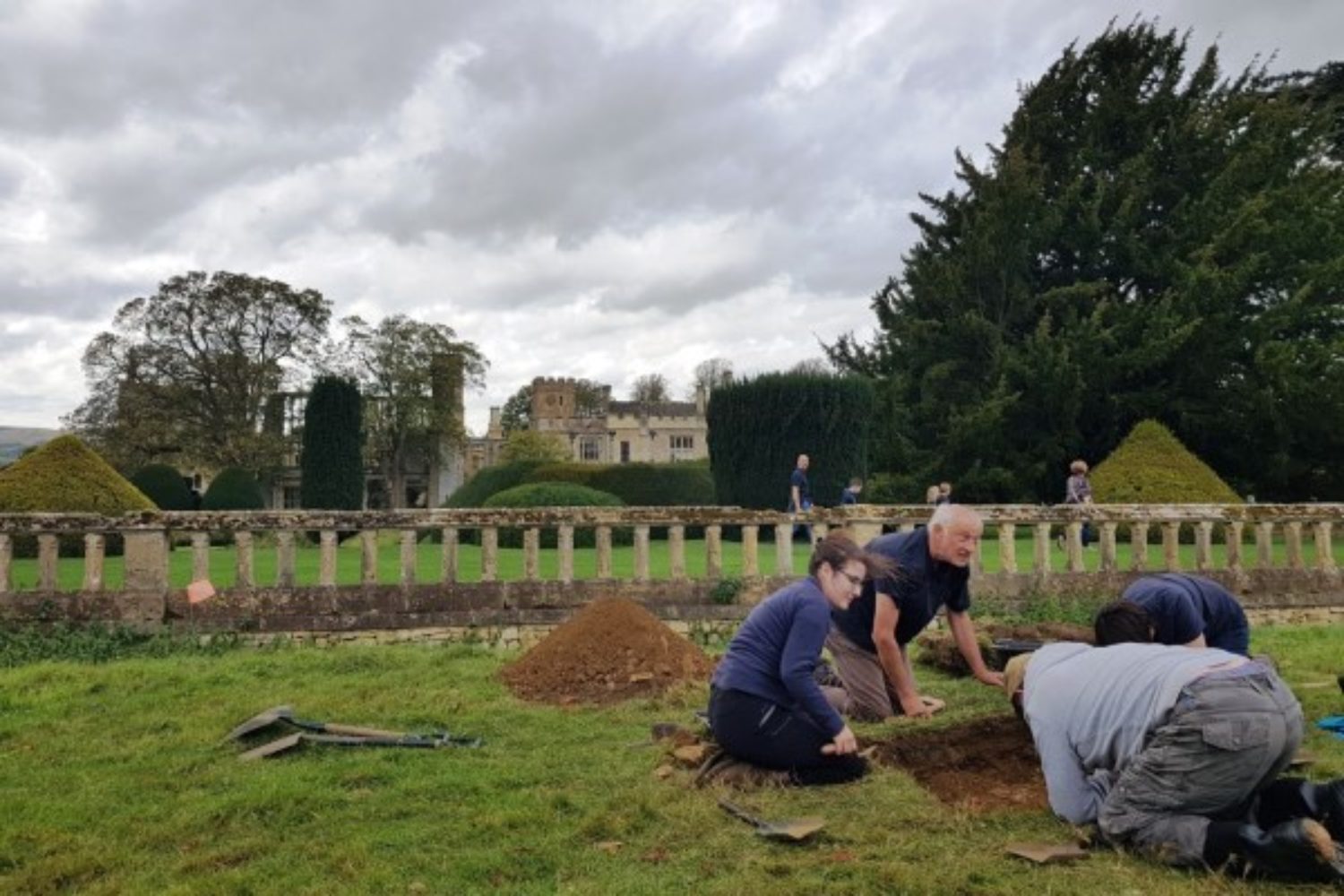 Explore more
There is always something going on at Sudeley…