An exhibition showcasing the great British dinner party is on display at Sudeley Castle this winter, offering visitors a rare insight into some of the most opulent dining rooms of castles and stately homes across the country.
The exhibition, which runs from November 4 until December 21, will see a series of spectacular images displayed throughout the castle, taken by the late fine art and society photographer, Sir Geoffrey Shakerley, who was a photographer favoured by the Royal family.
It offers visitors a fascinating glimpse into the world of high-society dining and includes tables set out for elegant meals at royal and stately houses including Buckingham Palace, Windsor Castle, Anglesey Abbey, Waddeson Manor and Clarence House.
The exhibition culminates in the Sudeley Castle library, where a beautiful table is set for a formal dinner party, as in the past and on occasions still might be held at Sudeley. The table will be laid out with a selection of fine porcelain and glass, antique silver and other special items from the Castle private collection.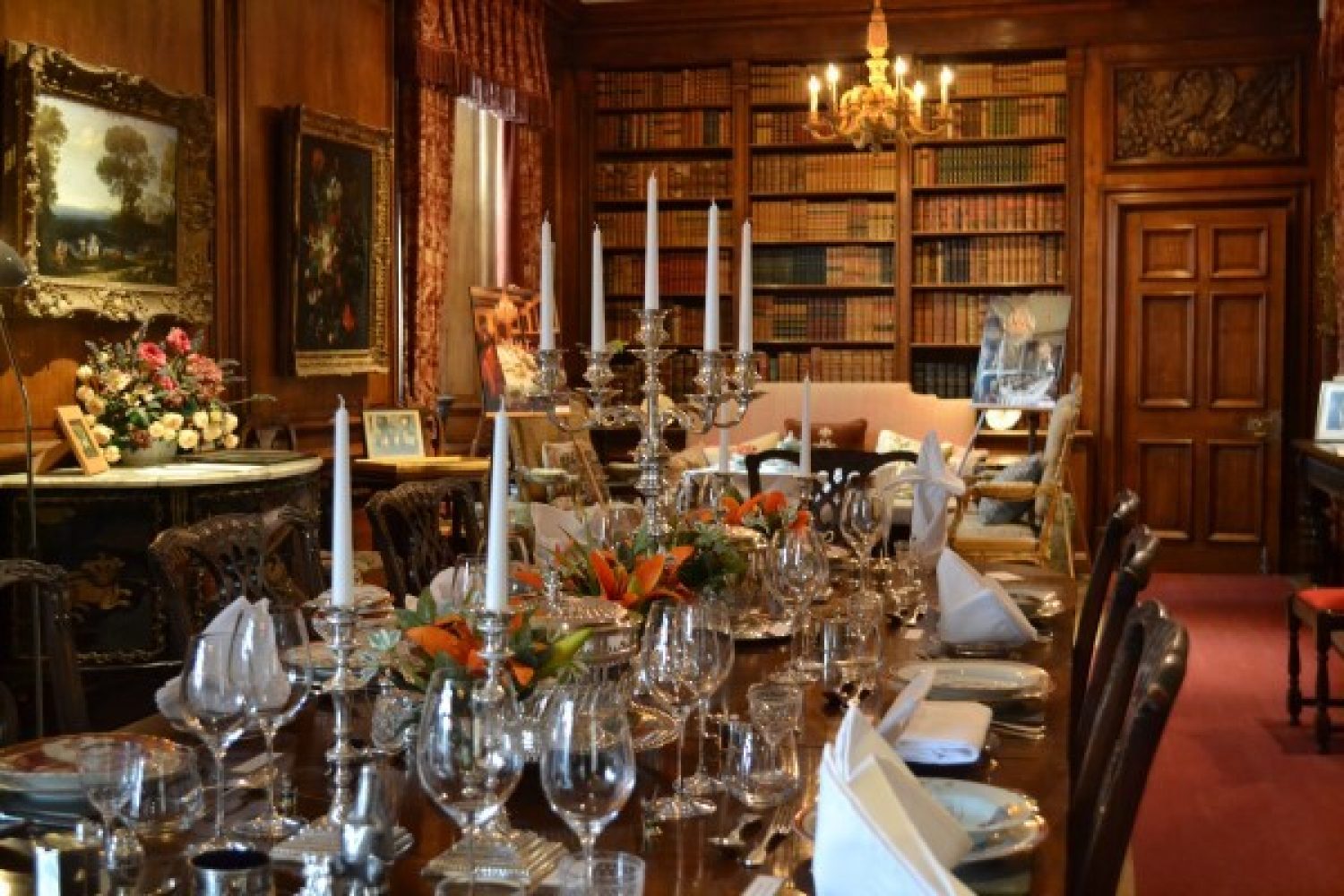 The exhibition will also include a table set for breakfast and another for a tea party. Visitors will have the unique chance to meet Sudeley Castle's own butler at a series of public sessions.
Sudeley Castle's chatelaine, Elizabeth, Lady Ashcombe, said she was delighted to be able to show these beautiful and intimate photographs, including a rare opportunity to see a table laid for a private dinner of the Queen's. She said: "I am so pleased that Geoffrey Shackerly's generous legacy to Sudeley can again be enjoyed by our visitors."
As Christmas approaches, Sudeley Castle will undergo a festive makeover as it opens its doors to visitors in December for the first time having extended its opening season until December 21.
Also at Sudeley this winter
As the winter evenings draw in, the castle and gardens will be illuminated by a spectacular lighting display as we host the breath-taking Spectacle of Light event on selected dates throughout December. Visitors can follow the White Rabbit along a beautiful illuminated trail and meet some of the fabulous characters from Alice's Adventures in Wonderland. Also marvel at the glorious lighting displays of meteors, Moroccan lanterns, a field of poppies and much more.
A new festive menu will be on offer in the terrace restaurant and a new series of Christmas craft workshops are also taking place at Sudeley Castle throughout November and December.
And if that's not enough, Sudeley Castle's newly refurbished exhibition is open daily until December 21, telling the dramatic 1,000 year history of the site. The exhibition is included with general admission.
Explore more
There is always something going on at Sudeley…