Explore Sudeley Castle's Animal Ark for a digital safari adventure this summer
Visitors to Sudeley Castle this summer will encounter a plethora of wildlife as the Tudor estate takes its first steps to becoming the world's first digital reserve. Visitors are invited on an animal odyssey across the castle grounds that begins with an Augmented Reality (AR) treasure hunt, before venturing into a brand new reserve area, where habitats from Kenya, China, Tibet, India and even the North Pole have been evoked for life-sized animal sculptures.
Sudeley's Animal Ark invites visitors on a journey through time that starts with prehistoric AR animals that existed long before the castle, before reaching modern day wildlife encounters with iconic sculptures in their habitats, in the newly launched 'Animal Ark' zone. New animal pairs joining Sudeley's Ark this year include sculptures of lions, yaks, pandas, wolves, leopards and argali sheep. Each set is handmade from flowers, petals and natural materials.
The Animal Ark experience takes you across continents and ends with British wildlife, including a two giant large blue butterflies, an augmented reality beaver, an extra large lady bird which join Sudeley's existing supersized hedgehog. These native species represent the push to replenish what we have lost and the work of local organisations including Gloucestershire Wildlife Trust and Winchcombe Green Town who Sudeley supports.


There are more than 50 handmade sculptures in total and other key features of the Animal Ark include the castle's Birdsong Garden, in which visitors can hear a musical composition of British birds by the English acoustic ecologist and conservationist Cosmo Sheldrake.
Sudeley's Animal Ark promises a family adventure in the natural world, with plenty to spark visitors' imaginations and raise awareness of work being undertaken to conserve wildlife all corners of the planet. The digital treasure hunt across the castle grounds will also allow explorers to search for wildlife from the past and discover lesser known spots across the 10 award winning gardens. Look out for the lynx in the Sudeley's 200 year old Yew hedges!
Animal Ark honours the life's work of the late Mark Shand, the founder of the NGO (Non-Governmental Organisation) Elephant Family, brother of HM Queen Camilla and a regular visitor to Sudeley, which had been home to his uncle the late Lord Ashcombe.
The Animal Ark experience is included in daily entry tickets to Sudeley Castle & Gardens.

NEW Virtual Reality Experience now live in Sudeley's VR Room!
Visitors can explore wildlife in 360 and experience great beasts, and many other incredible creatures up close in a unique experience. The revolutionary new VR experience is poised to transport visitors to thrilling wildlife encounters across all corners of the globe, without having to leave Gloucestershire.
Uniting entertainment and education, the experience not only fosters an appreciation for the natural world, but also encourages environmental consciousness and conservation efforts amongst users.
Visitors to Sudeley can bolt on the VR Experience at the discounted price of £5.00 and non-visitors can access the VR for £8.00 per person. Tickets to the new experience are bookable on arrival at Sudeley.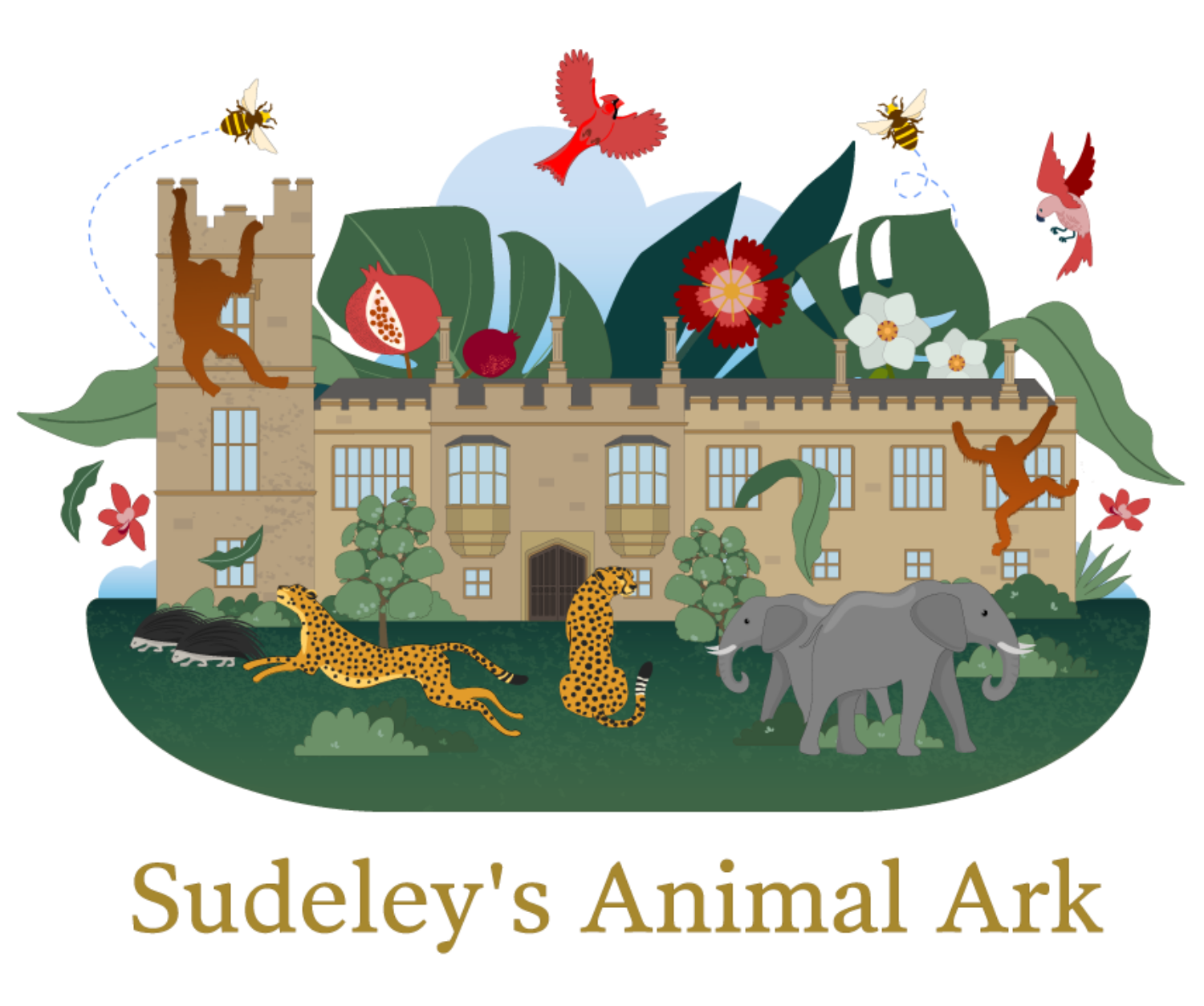 Explore more
There is always something going on at Sudeley…